For a recent birthday party, one of Juliana's friends took her to see Disney's The Princess and the Frog.  And despite being a simply wonderful story, the visual element was stunning.  Especially for a child's film. 
It was several months ago on that day that I decided I wanted to redo Juliana's bathroom.  I wanted it to reflect the magical bayou that is portrayed in the film.  I think I've found my starter piece.  Now if I could just employ some fireflies.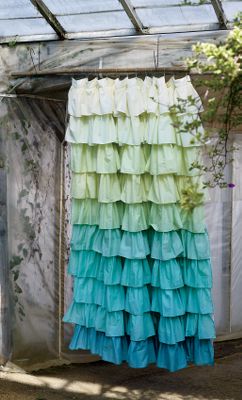 shower curtain : anthropologie :  down by the bayou : magical : sparkles?