I'ma gonna be real honest with you.  I had to google the definition of this piece.  I mean, I could clearly see what I thought it was supposed to be, which was a swimsuit, but friends, that is not what this is called.  It's a maillot.  And I will forever use the term.  Learning is fun.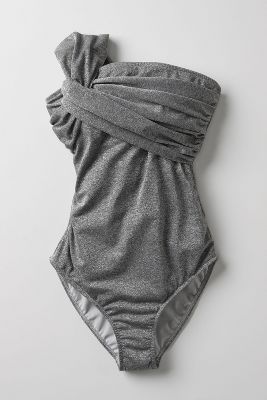 anthro : maillot : grey : genius
good thing they're all out of my size.  Go grab one for yourself while you still can!  Over here.
Psst!  It's on sale!